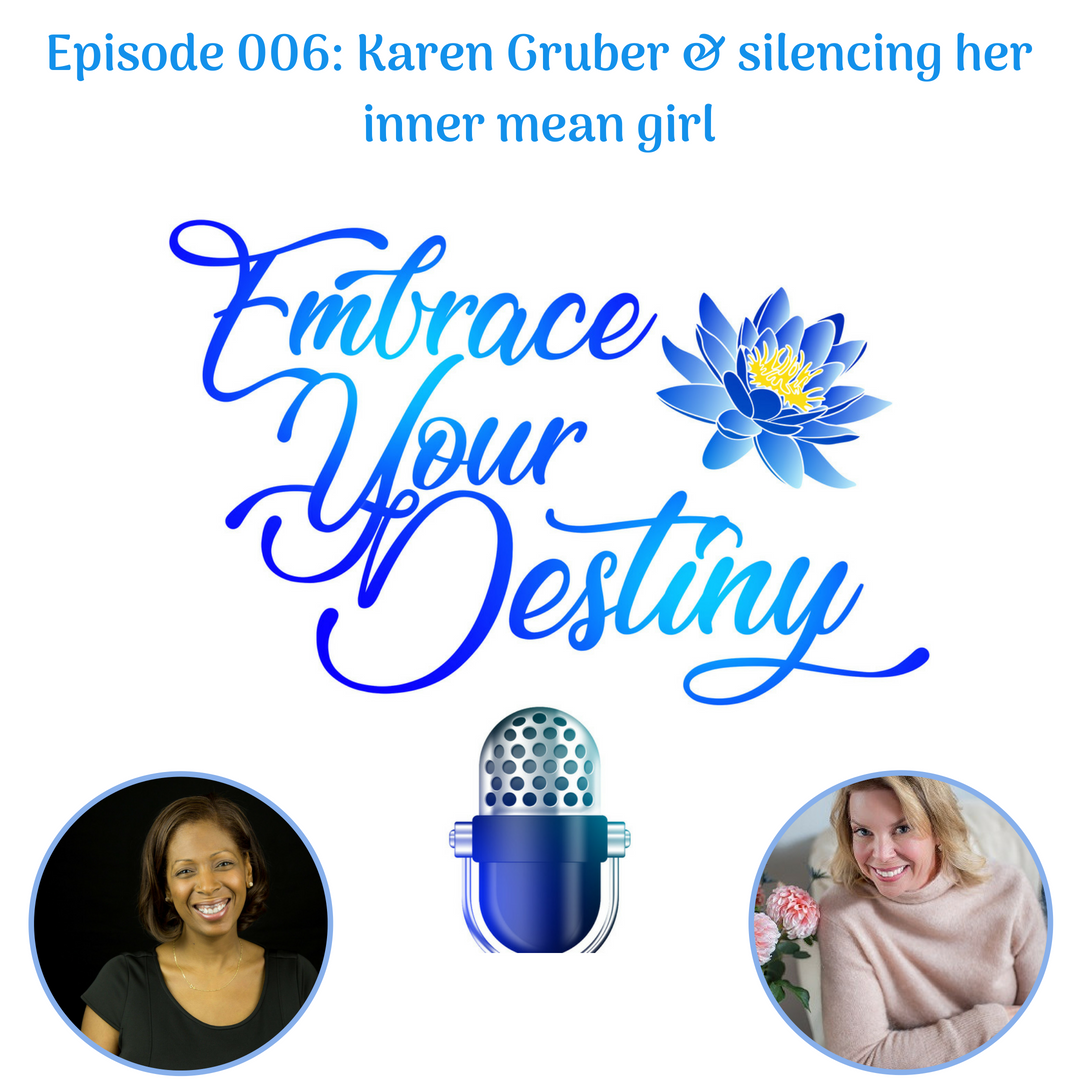 Motherhood was the catalyst of change for Karen.  In a great deal of emotional pain for most of her life – which stemmed from the rocky relationship with her own mother; she coped by engaging in multiple destructive behaviors.  Realizing that she was destroying everything important to her, she knew something had to change.  She was not the mom, wife or woman she wanted to be and she knew she was created to be so much more.
In addition to her formal training; Karen's most meaningful learning comes from her insatiable desire to figure out how to be the woman and mom she knows she is meant to be.
After working together, her clients have more time to devote to themselves. They has the confidence to follow their passions and have a renewed purpose to their lives. Their lives emulate what they want for their children. They are an inspiration to everyone around them.
Her clients are able to create lasting and sustainable changes.
Karen wants this for you.
Website: www.theinspiredmama.com
Facebook Group-The Masterful Mom Inner Circle:  https://www.facebook.com/groups/1914984581845242/
Karen's Free Gift-The 5 Steps to Managing Your Inner Mean Girl, so you can finally free yourself from emotional pain and focus on what matters most: https://theinspiredmama.activehosted.com/f/7
SHOW NOTES: 
00:05 - Introduction to Karen
00:54 - Purpose of podcast
01:32 - Karen shares her story
02:30 - Feeling "not enough"
02:47 - The consequences
02:50 - Self medicating
03:11 - We all have some kind of pain
04:09 - The awakening 
07:29 - Life is always happening for you

08:20 Introduction to the Inner Mean Girl
09:54 - Tools to deal with her
10:08 - She means well, but...
11:03 - Taking control of the driver's seat
11:12 - Fear is part of the journey
12:31 - You get to choose the role fear plays
13:10 - Karen's technique to deal with the mean girl
16:50 - Sandra shares her experience with the mean girl
20:50 - Everyone loves a good pity party
21:03 - The importance of connection and support
21:58 - Karen shares an exercise to deal with feeling hopeless, isolated or overwhelmed
25:25 - Karen's biggest lesson
26:57 - Karen's advice 
28:20 - It's okay to ask for help
29:38 - Gift from Karen (see link in Karen's bio above)
31:15 - Final thoughts