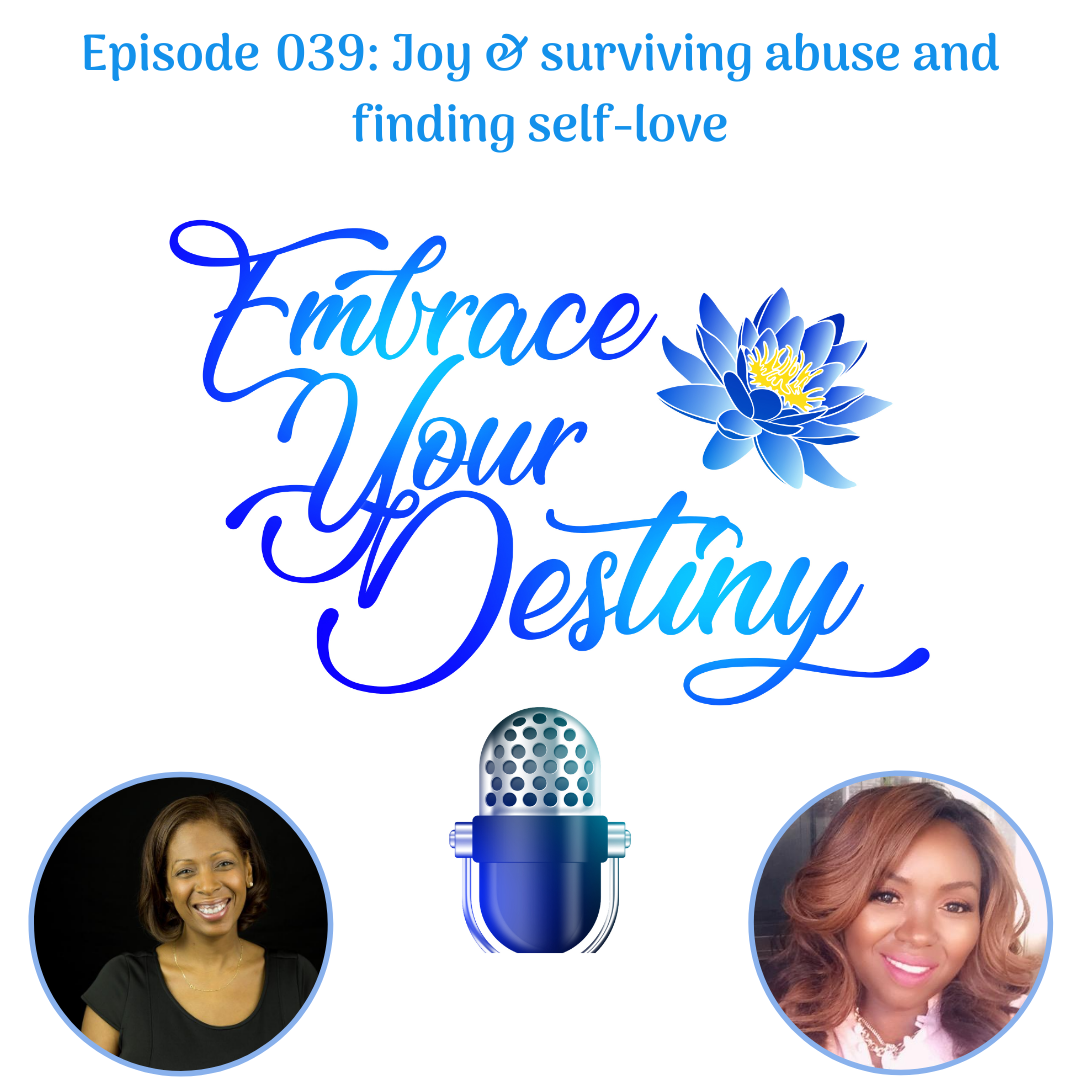 About Daeyna:
Daeyna (Dee) Jackson is a writer, speaker, podcaster and creative entrepreneur. She is passionate about helping women find their unique voices, build their confidence and be bold as heaven in their lives. After leaving her failed marriage and making all the wrong decisions, she moved across the world to Japan to start a new life and fulfill her God-given purpose. When she is not working on her podcast- She Is A Mess, she can be found binge-watching Doctor Who, listening to a good book on Audible and trying her best to not spend her entire paycheck at the Daiso 100-yen store. Check our her podcast episodes on iTunes and Google Podcast or connect with her at sheisamessage@gmail.com. 
https://Facebook.com/sheisamessage
https://instagram.com/sheisamessage
SHOW NOTES:
00:04 - Introduction to the Embrace Your Destiny Podcast
00:27 - Daeyna Jackson's bio
01:24 - Daeyna shares her story
02:45 - Daeyna's curiosity leads to an interesting discovery
05:00 - The feeling that it's not safe to share what's going on
07:45 - Daeyna decides to do more investigating
09:28 - Daeyna's advised to leave her home for her own well-being
10:20 - Losing control of emotions
11:49 - Daeyna asks her husband to tell her the truth
13:24 - The feeling that everything was built on a lie
15:25 - Daeyna and her husband seek counselling
16:23 - A visit to check on her husband doesn't end well
17:25 - Making bad decisions trying to heal
18:30 - Daeyna's biggest lesson
24:53 - Daeyna offers advice to anyone going through something similar
29:04 - Daeyna's final thoughts
About your host: 
Sandra Dawes is a recovering control freak and excuse maker who works with clients struggling with similar issues. She holds an Honors BA, an MBA and a certificate in Dispute Resolution. After the passing of her father and circumstances that followed, she suffered from bouts of depression and sought the help of psychotherapists. Unwilling to seek pharmaceutical assistance to deal with her chronic unhappiness, she was lead on a journey of self-awareness and forgiveness that changed her life in deep and meaningful ways.
Sandra enjoys spending time with friends and family and her husband Satnam. She published her first book Embrace Your Destiny: 12 Steps to Living the Life You Deserve in 2013.
Sandra was added to the Wall of Role Models by the Diversity Advancement Network in July 2016.
You can find more articles and learn more about Sandra and the programs and products she offers at www.embraceyourdestiny.ca.
You can also find Sandra in the following places:
Facebook: https://www.facebook.com/EmbraceYourDestiny
Instagram: https://www.instagram.com/embraceurdestiny
Twitter: https://www.twitter.com/mbraceurdestiny