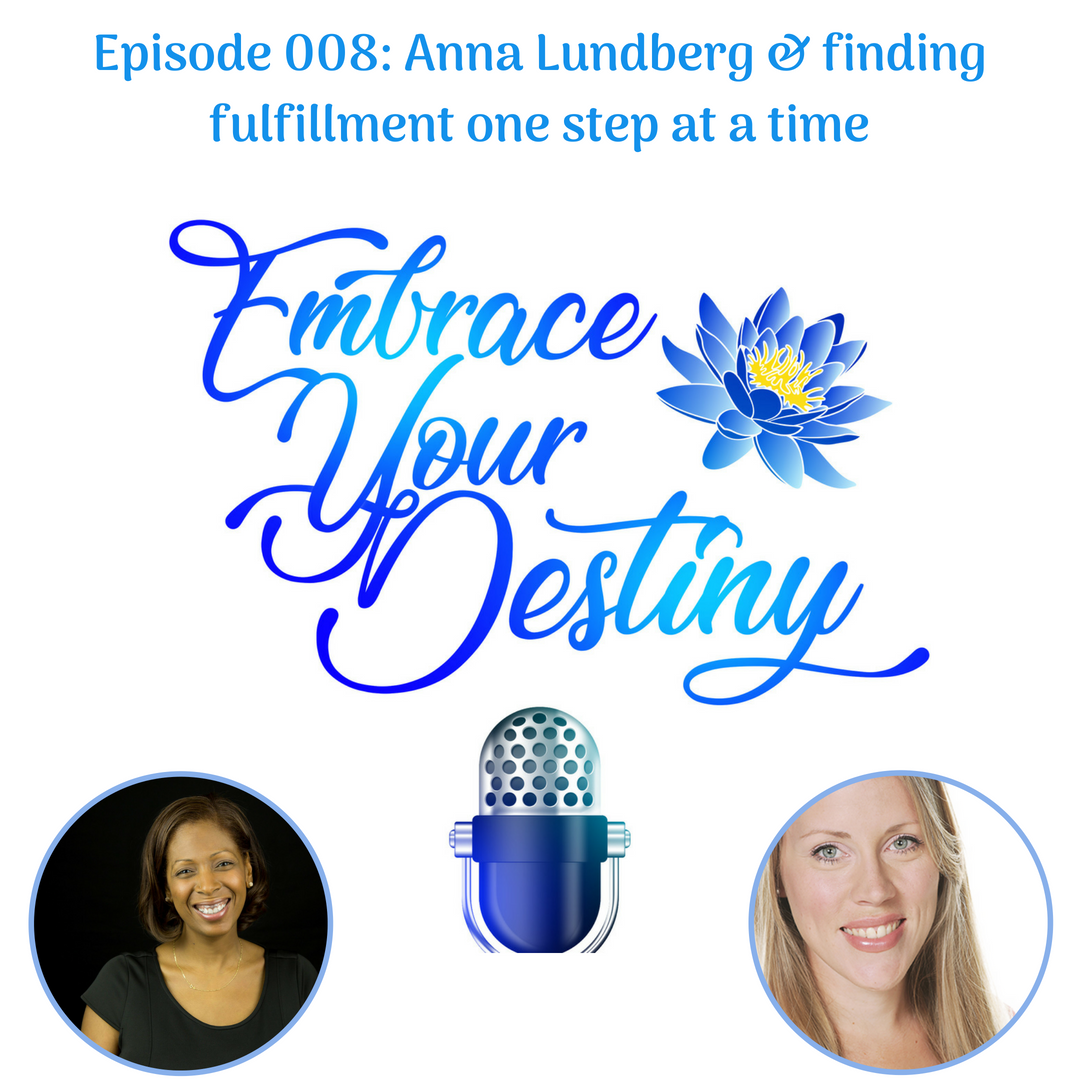 Anna Lundberg is the founder of One Step Outside, where she helps people around the world build businesses and create a lifestyle that allows them an unimagined sense of freedom, flexibility and fulfillment. Since leaving her corporate job in 2013, she's now reimagining what success looks like and she's passionate about inspiring and supporting others to do the same.
Website: https://onestepoutside.com/
Facebook Group: https://www.facebook.com/groups/onestepoutside
Instagram: https://www.instagram.com/annaselundberg/
YouTube: https://www.youtube.com/user/annaselundberg
Book coming out on 3rd October 2018: http://leavingthecorporate9to5.com/
SHOW NOTES:
00:05 - Introduction to podcast
00:56 - Introduction to Anna Lundberg
01:42 - Anna shares her story
04:44 - The disconnect between what Anna wants to do & what's she's doing starts to wear her down
05:30 - Anna takes a sabbatical
05:59 - Anna quits her job
08:51 - Being intentional about life can be scary!
09:49 - Butterfly transformation analogy
10:40 - Anna returns home and reality kicks in
11:40 - Anna finds herself repeating history
13:41 - The danger of never celebrating our accomplishments
15:22 - Anna's biggest lesson
16:42 - Enjoying life and defining success
18:16 - Go through an incubation phase with your dreams
19:10 - It's always other peoples doubts that they're voicing
20:02 - Don't compare your path to others
20:42 - Tools Anna used on her journey
21:50 - The importance of finding a positive support system
25:27 - Anna's advice
28:38 - 2 ways to get you closer to your dream life
32:13 - Final thoughts