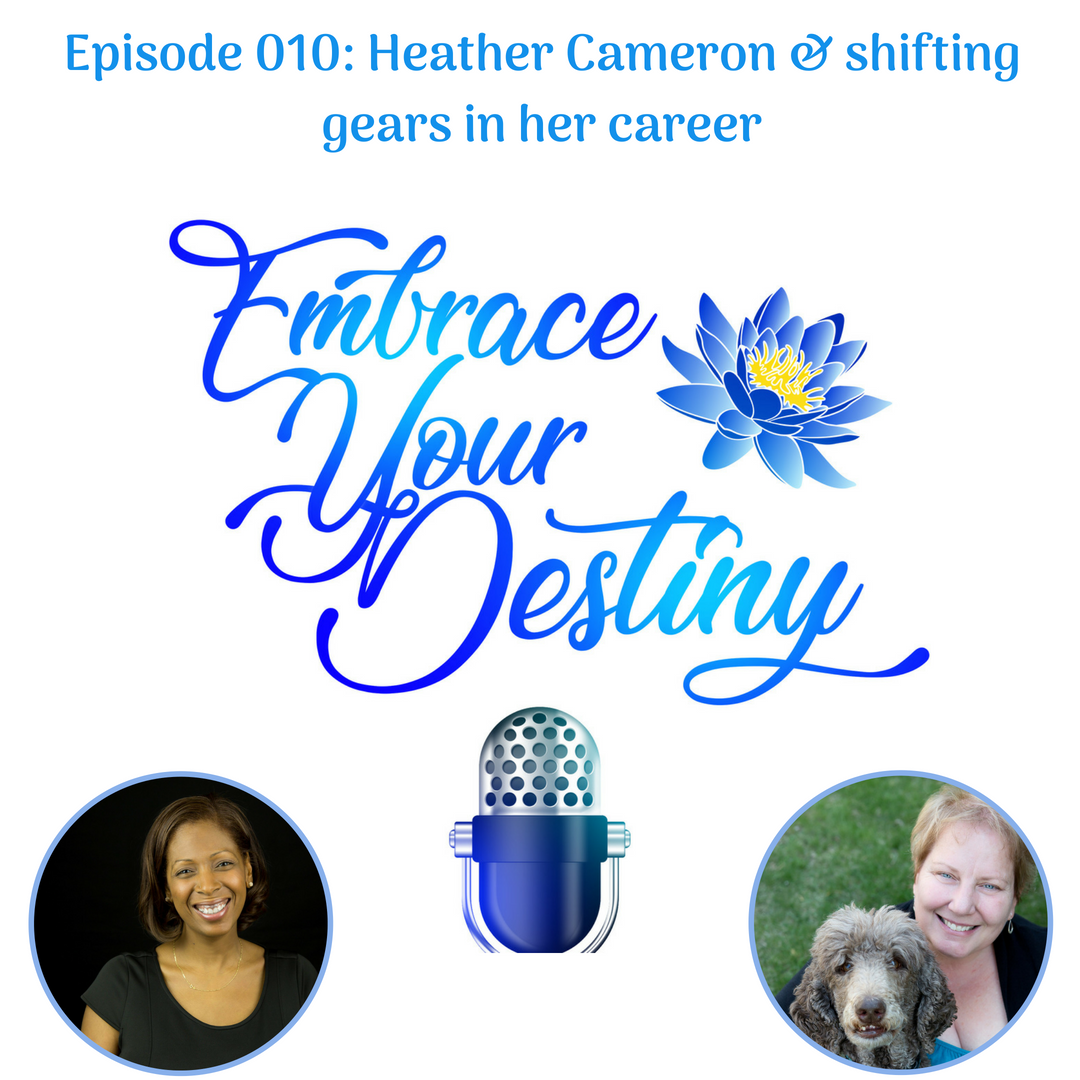 Heather Cameron's passion is to helps women entrepreneurs over 40, step into their entrepreneurial spirits and have thriving businesses. Heather's practical approach helps women find their confidence and focus so they manage their time, maximize profitability, and achieve more by doing less. Heather is an engaging powerhouse who gives her audience a sense of confidence that "Yes I can Do It!"
Heather is a Certified Executive/Business Coach and an expert facilitator. Heather has been self employed for 14 years and has over 20 years of global corporate management experience including sales, marketing, and research & development. She holds a Bachelor of Engineering, a Diploma of Adult Education and Certificate of Executive Coaching.
Social Media Links:
Website: https://www.igniteyourmarket.com/
Facebook: https://www.facebook.com/igniteyourmarket/
Free offer: https://www.igniteyourmarket.com/takecontrol/
SHOW NOTES:
00:08 - Introduction to Embrace Your Destiny podcast
00:21 - Heather Cameron introduction
00:46 - Heather shares her journey
03:20 - Heather loses momentary control of her future
03:52 - Family members get into a serious accident
05:27 - Heather decides what to do next
05:40 - Heather starts her own company
08:04 - Heather experiences ups and downs in her business
09:11 - Heather questions if she's in the right place
10:30 - Listen to your head AND your gut
15:51 - There's nothing wrong with being a generalist!
17:02 - Heather's biggest lesson
20:10 - Heather never plans to retire
23:19 - Heather's advice for others
24:35 - Questions to ask yourself for career clarity
26:58 - Heather shares free offer for listeners