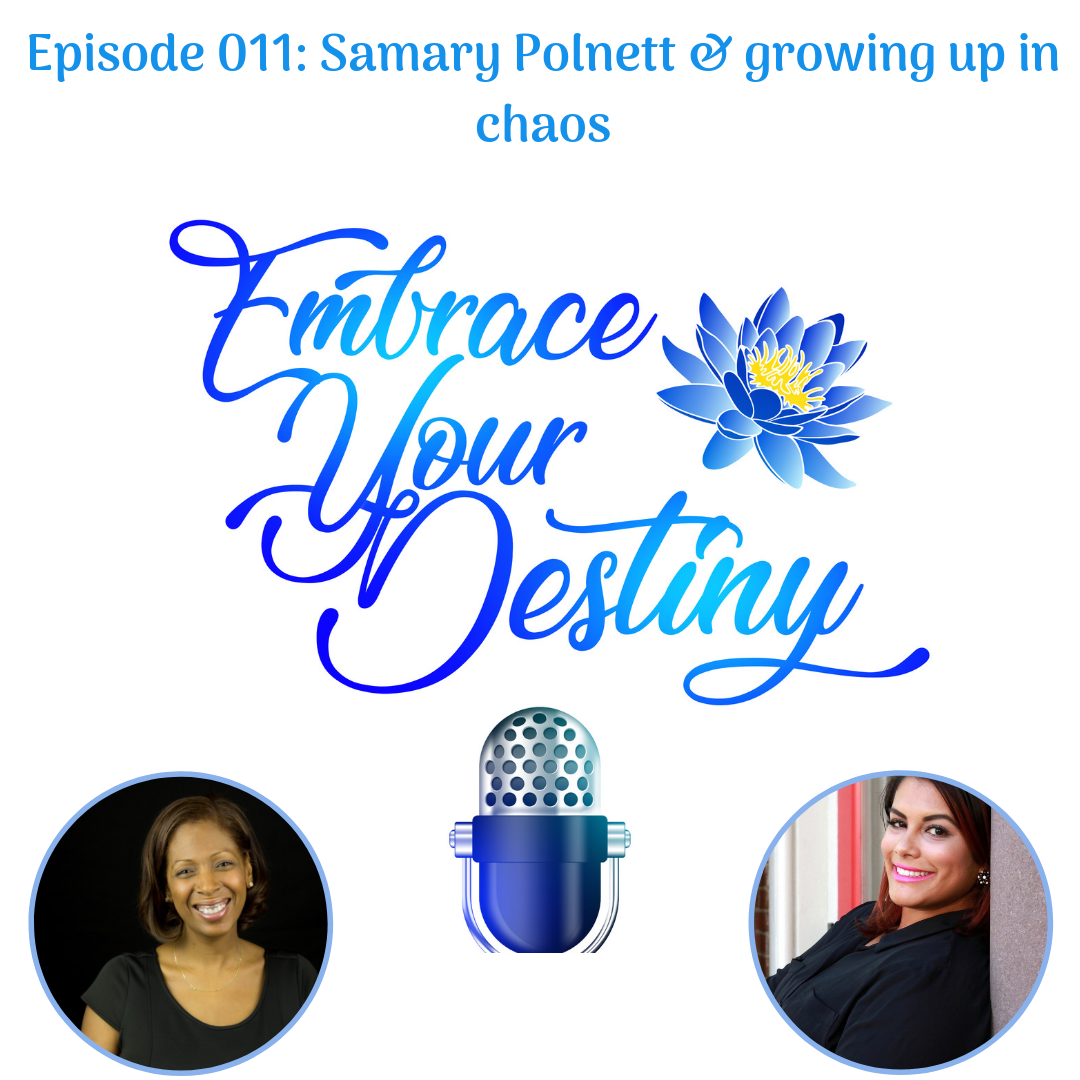 Samary is a children's author, speaker and coach. She is the owner of Path 2 Purpose + founder of Beauty is You, INC. Samary is a confidence + Mindset coach to moms, wives and other nurturing women of the world. She helps her clients achieve their goals + live a more fulfilled life without guilt. Through Beauty is You, INC. Samary is able empower, inspire + educate young girls, teens + women in the community to be more confident, connect with community leaders and learn to find happiness within themselves. Samary is passionate about helping, motivating and inspiring others.  She is blessed to be married to one of the most hardworking man and father and mom to 4 amazing boys (including 1 year old twins!). In her spare time, she enjoys exploring, relaxing with yoga  being a foodie, and promoting self-love.
Facebook.com/Path2purposecoaching
SHOW NOTES:
00:07 - Introduction to podcast
00:47 - Introduction to Samary Polnett
01:50 - Samary shares her journey
02:42 - Dealing with an abusive father
03:58 - Samary realizes her mom stays to maintain security for her daughters
04:44 - Anger shifts to understanding
06:06 - Experience motivates Samary to help others
06:51 - The importance of having a positive support system
08:26 - How the past affects Samary's current situation
08:58 - Awareness of emotional triggers
11:22 - Samary's biggest lesson
13:38 - "If I can do it, you can too!"
16:50 - The importance of patience
17:47 - Samary's advice
21:25 - Negative experience as a teacher
22:39 - You can tak control of the direction of your life!