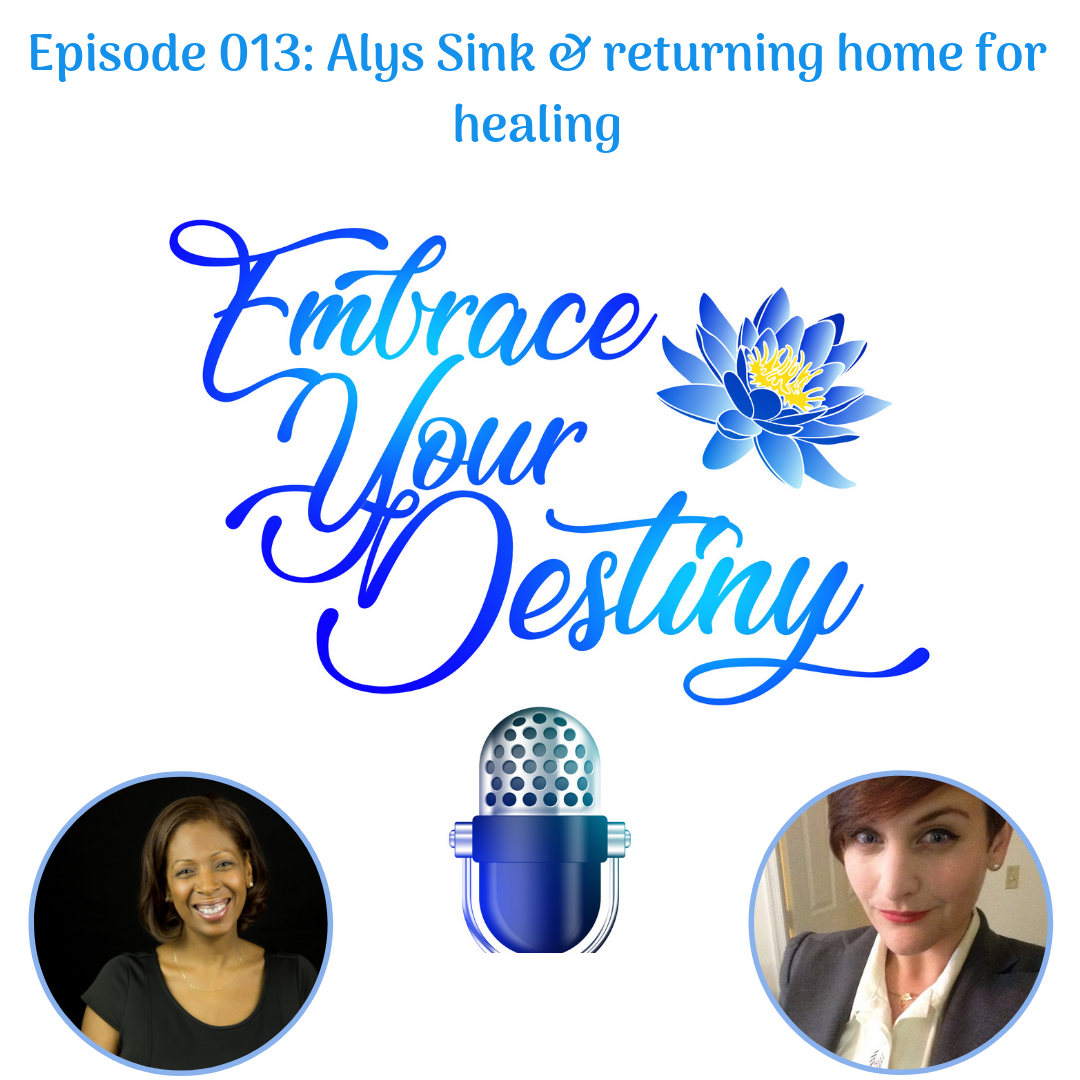 About Alys:
At 6am on August 12th, 2017, Alys' mother woke up fully paralyzed by an undiagnosed illness. Having just completed her Master's program, Alys soon found herself returning to her childhood home to care for her newly disabled mother. A survivor of domestic violence in her childhood, caring for her mother in their family home forced Alys to face the trauma of her past and the reality of her present.
Six months later, scared but radically determined, Alys started her small business and committed herself to a future of self-forgiveness, curiosity, and healing.
Alys is now the owner of RealTalk, LLC an international English tutoring agency committed to creating better language partners and partnerships. She can be found at https://www.alyssink.com or at the links below:
LinkedIn: https://www.linkedin.com/in/alys-sink/
Facebook: https://www.facebook.com/realtalkconsultancy/
Twitter: https://twitter.com/realtalklingo
SHOW NOTES:
00:06 - Introduction to podcast
00:43 - Introduction to Alys
01:52 - Alys shares her journey
03:10 - Alys becomes a caregiver to her mother
04:40 - Alys get the opportunity to have honest conversations with her mom
08:45 - Keynote speaker at a conference talks about the importance of building a support network and Alys takes action
10:05 - Alys takes moment of silence to figure things out
12:02 - Intention was a key component in building support system
12:44 - The people you surround yourself with shape how you feel and your experiences
15:01 - It's okay to remove negative people from your life
19:31 - Alys' biggest lesson
20:43 - The experience gave Alys the clarity to start her own business
21:19 - If you want to do something, do it today!
23:55 - Doing what Alys is passionate about gives her the energy to do other things
27:41 - Alys' advice
32:04 - Final thoughts
About your host:
Sandra Dawes is a recovering control freak and excuse maker who works with clients struggling with similar issues. She holds an Honors BA, an MBA and a certificate in Dispute Resolution. After the passing of her father and circumstances that followed, she suffered from bouts of depression and sought the help of psychotherapists. Unwilling to seek pharmaceutical assistance to deal with her chronic unhappiness, she was lead on a journey of self-awareness and forgiveness that changed her life in deep and meaningful ways.
Sandra enjoys spending time with friends and family, her partner Satnam and her dog Lulu. She published her first book Embrace Your Destiny: 12 Steps to Living the Life You Deserve in 2013.
Sandra was added to the Wall of Role Models by the Diversity Advancement Network in July 2016.
You can find more articles and learn more about Sandra and the programs and products she offers at www.embraceyourdestiny.ca.
You can also find Sandra in the following places:
Facebook: https://www.facebook.com/EmbraceYourDestiny
Instagram: https://www.instagram.com/embraceurdestiny
Twitter: https://www.twitter.com/mbraceurdestiny