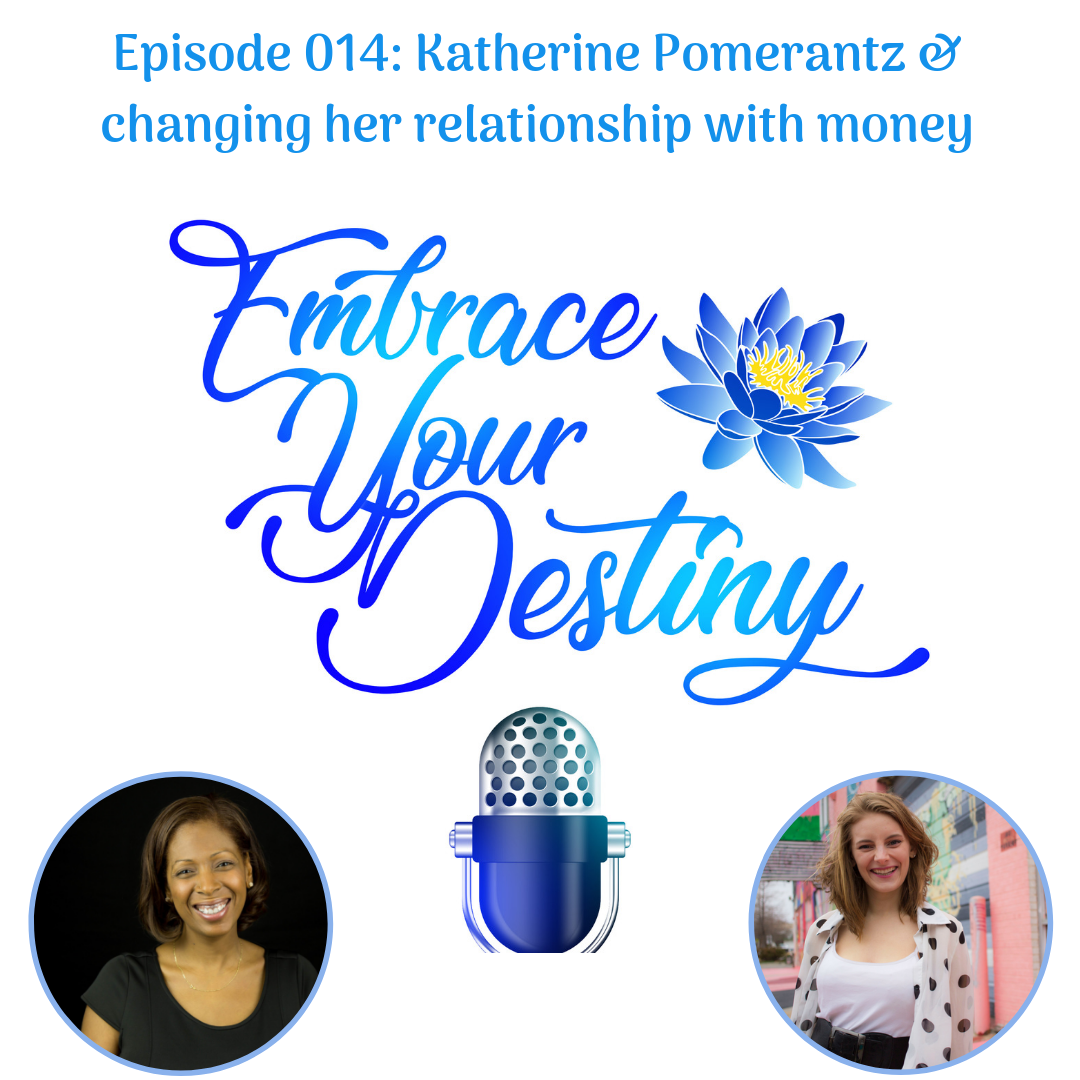 ABOUT KATHERINE:
Katherine Pomerantz, an actress turned accountant, has capitalized on her artistic background to create a signature tax service for non-traditional entrepreneurs. Her financial expertise has been featured by Discover Card, Buzzfeed, and by self-made millionaire, Caitlin Pyle, on her Work At Home Heroes podcast. Katherine's unique perspective on money allowed her to open her own accounting firm in less than a year with no previous financial experience. Now, her virtual firm has global reach as she's helped everyone from ex-pats to international start-ups create profitable business empires of their own. Katherine has become a champion for creative talents in the internet age and relishes debating ethical entrepreneurship over milkshakes and fries.
Connect with her at:
https://www.linkedin.com/in/katherinepomerantz/
https://www.facebook.com/thebookkeepingartist/
https://www.pinterest.com/bookkeepingart/pins/
SHOW NOTES:
00:09 - Introduction to podcast
00:31 - Introducation to Katherine
01:35 - Katherine shares her journey
03:42 - Starving artist "a badge of honor"?
05:19 - Smart financial choices didn't help Katherine's career
08:18 - Katherine needs funds to pursue her passion
10:15 - Katherine has a revelation
13:42 - Katherine decides to study money
15:07 - Dealing with the perceived dichotomy of small business owner and artist
17:00 - People with money can do incredible things
21:19 - Money isn't a limited resource
31:02 - Self-care is important, don't ignore the signs of neglect!
32:22 - Imposter Syndrome makes an appearance
33:37 - Katherine's biggest lesson
35:12 - Money is just a current of energy
37:17 - Making the shift from scarcity thinking
38:48 - Katherine's advice
39:49 - Start with your personal values
41:40 - Rich isn't about a certain number of zeros!
ABOUT YOUR HOST:
Sandra Dawes is a recovering control freak and excuse maker who works with clients struggling with similar issues. She holds an Honors BA, an MBA and a certificate in Dispute Resolution. After the passing of her father and circumstances that followed, she suffered from bouts of depression and sought the help of psychotherapists. Unwilling to seek pharmaceutical assistance to deal with her chronic unhappiness, she was lead on a journey of self-awareness and forgiveness that changed her life in deep and meaningful ways.
Sandra enjoys spending time with friends and family, her partner Satnam and her dog Lulu. She published her first book Embrace Your Destiny: 12 Steps to Living the Life You Deserve in 2013.
Sandra was added to the Wall of Role Models by the Diversity Advancement Network in July 2016.
You can find more articles and learn more about Sandra and the programs and products she offers at www.embraceyourdestiny.ca.
You can also find Sandra in the following places:
Facebook: https://www.facebook.com/EmbraceYourDestiny
Instagram: https://www.instagram.com/embraceurdestiny
Twitter: https://www.twitter.com/mbraceurdestiny