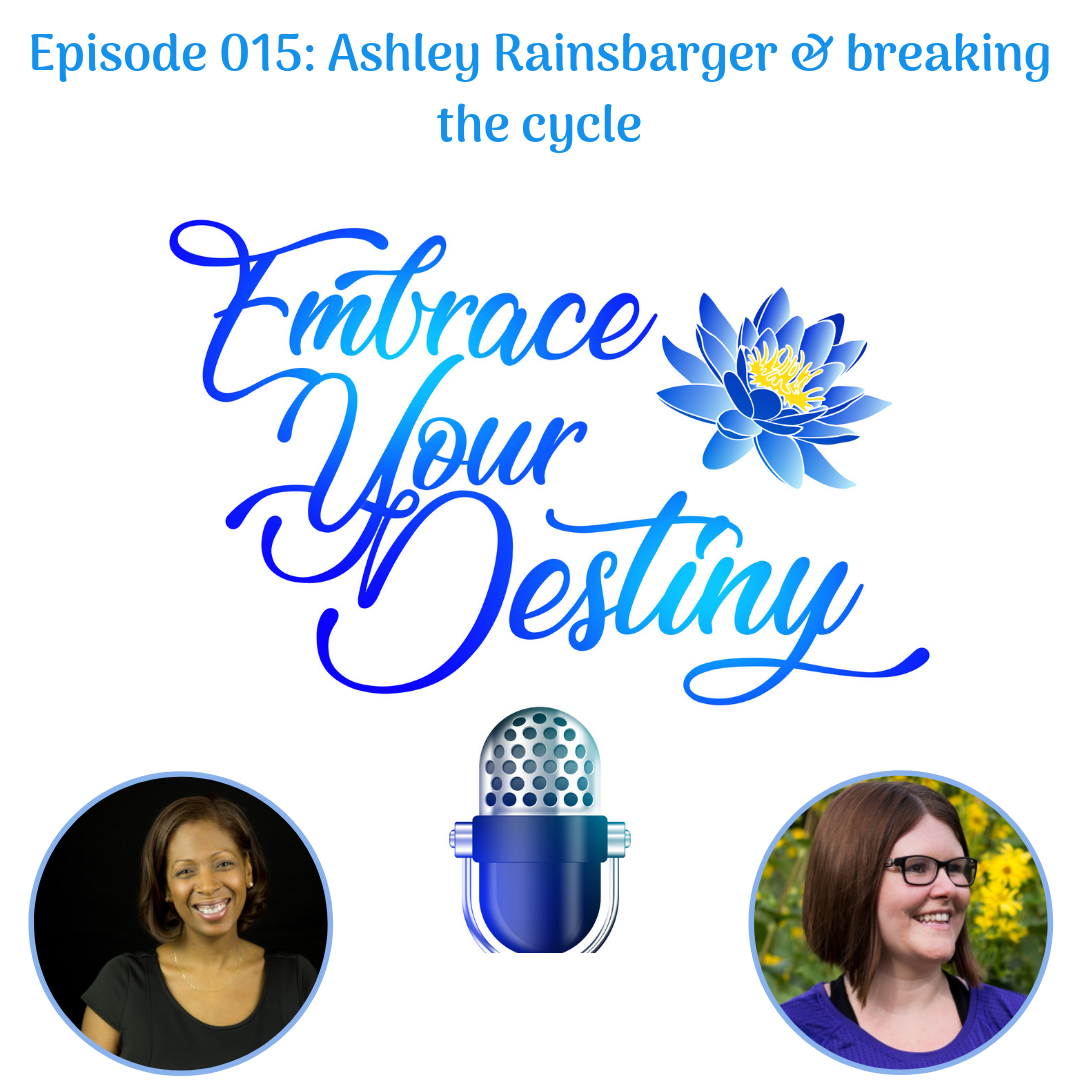 About Ashley:
Ashley Rainsbarger is The Curvy Happy Healthy Life Coach and creator of The Daily JAM. She helps women stop dieting and start using their inner wisdom to create a happy mind and a healthy body. She has a Master's Degree in English Pedagogy and is certified in transformational Health and Life Coaching through the Health Coach Institute. Ashley reveals to her clients the power of self-connection and stretches them to go beyond their conceived physical, emotional, mental, and spiritual limits. She believes that every woman is uniquely powerful and has a special gift to share with the world.
Website: www.TheWiserLife.com
The Writer's Weight Loss Club www.facebook.com/groups/writersweightlossclub  
SHOW NOTES:
00:10 - Podcast introduction
00:34 - Introduction to Ashley
01:25 - Ashley shares her journey
02:32 - Ashley decides she wants better for her life
03:22 - Ashley takes control of her life
03:40 - Ashley starts to break the pattern
05:10 - The struggle to find purpose
05:57 - Ashley finds herself trying to fill in the gaps
06:50 - Ashley listens to You are a Badass by Jen Sincero
07:24 - Ashley starts her own business while juggling other responsibilities 
07:46 - Ashley feels in control of her future for the first time in her life
08:24 - Ashley works on her relationship with food
08:57 - Ashley shares her biggest lesson
11:54 - Ashley offers advice
13:32 - Tools used to boost self-esteem and self-confidence
19:35 - Success is inevitable!
20:33 - Consistency is key!
22:10 - Final thoughts
About your host:
Sandra Dawes is a recovering control freak and excuse maker who works with clients struggling with similar issues. She holds an Honors BA, an MBA and a certificate in Dispute Resolution. After the passing of her father and circumstances that followed, she suffered from bouts of depression and sought the help of psychotherapists. Unwilling to seek pharmaceutical assistance to deal with her chronic unhappiness, she was lead on a journey of self-awareness and forgiveness that changed her life in deep and meaningful ways.
Sandra enjoys spending time with friends and family, her partner Satnam and her dog Lulu. She published her first book Embrace Your Destiny: 12 Steps to Living the Life You Deserve in 2013.
Sandra was added to the Wall of Role Models by the Diversity Advancement Network in July 2016.
You can find more articles and learn more about Sandra and the programs and products she offers at www.embraceyourdestiny.ca.
You can also find Sandra in the following places:
Facebook: https://www.facebook.com/EmbraceYourDestiny
Instagram: https://www.instagram.com/embraceurdestiny
Twitter: https://www.twitter.com/mbraceurdestiny