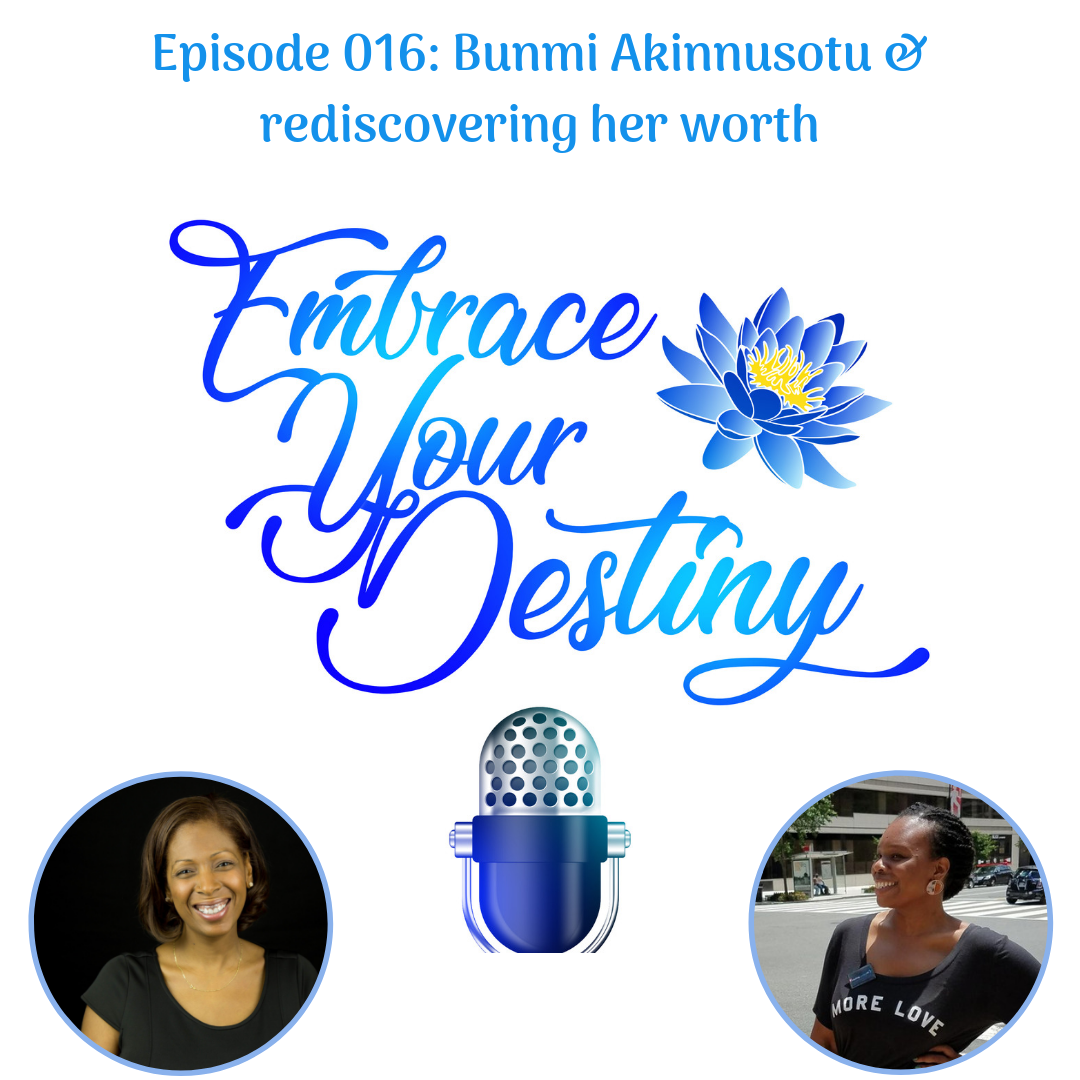 About Bunmi:
Bunmi Akinnusotu is a first-generation American who spent countless hours listening to her Nigerian relatives argue and debate world politics. Though born and raised in the rebel state of Rhode Island, the idea of a world outside of America has always been part of her consciousness and is the motivation behind her podcast, What in the World. She's got lots of degrees, worked for amazing organizations, and smiles at a dope Excel spreadsheet. Bunmi is a recovering collegiate volleyball player, the world's biggest Nina Simone fan and still has a love affair with Chicago. While she's busy trying to become America's first Nigerian-American Ambassador, she works at a small, international affairs non-profit in Washington, DC.
Listen: WERA.fm and Soundcloud
Follow on FaceBook and Twitter!
SHOW NOTES:
00:05 - Podcast introduction
00:33 - Introduction to Bunmi 
01:33 - Bunmi shares her journey
07:11 - White House offers tools to help staff with job transition
08:47 - An abundance of job seekers makes things difficult
12:17 - Feelings of not being good enough start to show up
13:58 - Low self-esteem shows up in job interviews
16:18 - What it means to be a responsible adult
17:34 - You can do everything right and still not be in control of the outcome
25:14 - Job rejection leads to seclusion
26:04 - Bunmi's biggest lesson
28:13 - We can't blame ourselves for things we can't change
33:02 - Bunmi humbles herself and accepts a job to survive
37:00 - Remember to be kind and gentle to yourself and others
38:22 - Bunmi shares her advice for job seekers
44:30 - Don't tell people you're applying for jobs!
51:49 - Timing is everything
52:10 - Loosen your grip on life!
About your host:
Sandra Dawes is a recovering control freak and excuse maker who works with clients struggling with similar issues. She holds an Honors BA, an MBA and a certificate in Dispute Resolution. After the passing of her father and circumstances that followed, she suffered from bouts of depression and sought the help of psychotherapists. Unwilling to seek pharmaceutical assistance to deal with her chronic unhappiness, she was lead on a journey of self-awareness and forgiveness that changed her life in deep and meaningful ways.
Sandra enjoys spending time with friends and family, her partner Satnam and her dog Lulu. She published her first book Embrace Your Destiny: 12 Steps to Living the Life You Deserve in 2013.
Sandra was added to the Wall of Role Models by the Diversity Advancement Network in July 2016.
You can find more articles and learn more about Sandra and the programs and products she offers at www.embraceyourdestiny.ca.
You can also find Sandra in the following places:
Facebook: https://www.facebook.com/EmbraceYourDestiny
Instagram: https://www.instagram.com/embraceurdestiny
Twitter: https://www.twitter.com/mbraceurdestiny