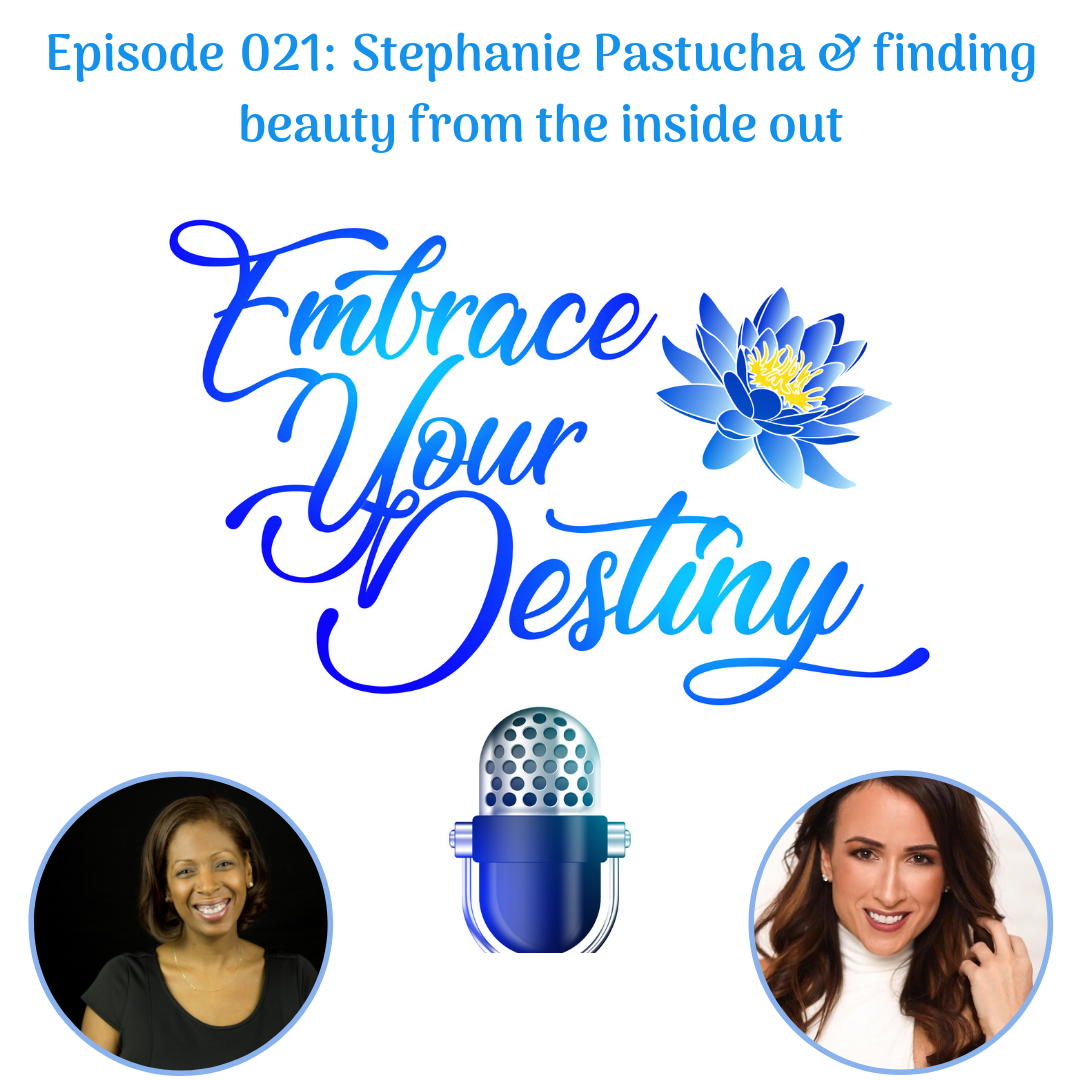 About Stephanie:
Stephanie Pastucha is an inspirational speaker and life coach who empowers others to deal with the hardships they are facing, while inspiring them to move forward confidently and lead successful lives.
Stephanie's own journey started after suffering 3rd degree burns from an accident that changed her life forever, propelling her towards her path of helping others change their lives for the better. She also offers one-on-one consulting for those who desire to get on the right path and achieve success in all areas of their lives.
She has appeared on CNN, NBC, BBC, ABC News, and made the cover of the Global Woman magazine. Stephanie has also interviewed Mel Gibson, and shared the stage with other renowned celebrities like Mark Wahlberg, Gene Simmons, and John Travolta in large-scale events reaching thousands. She currently resides in Germany.
Website: https://stephaniepastucha.godaddysites.com/
Instagram: stephanie_pastucha
Twitter: SteffiPastucha
SHOW NOTES:
00:07 - Introduction to Embrace Your Destiny Podcast
00:29 - Stephanie Pastucha bio
01:49 - Stephanie shares her journey
04:30 - Stephanie begins a 2 year healing process
06:43 - Being a "normal" teenage girl was impossible
07:15 - Stephanie hides herself
08:13 - Stephanie uncovers a passion for dancing and modelling in spite of her scars
09:30 - Learning how to build self-confidence
11:55 - Stephanie's biggest lesson
13:56 - Things happen to teach us something
16:05 - Stephanie shares why she believes the accident happened
17:00 - Charity work
19:49 - If you're not able to love yourself you think you're not enough
20:54 - How the media manipulates us
22:20- The danger in playing the comparison game
23:14 - Stephanie offers her advice to others
31:35 - Stephanie shares her final thoughts
About your host:
Sandra Dawes is a recovering control freak and excuse maker who works with clients struggling with similar issues. She holds an Honors BA, an MBA and a certificate in Dispute Resolution. After the passing of her father and circumstances that followed, she suffered from bouts of depression and sought the help of psychotherapists. Unwilling to seek pharmaceutical assistance to deal with her chronic unhappiness, she was lead on a journey of self-awareness and forgiveness that changed her life in deep and meaningful ways.
Sandra enjoys spending time with friends and family and her partner Satnam. She published her first book Embrace Your Destiny: 12 Steps to Living the Life You Deserve in 2013.
Sandra was added to the Wall of Role Models by the Diversity Advancement Network in July 2016.
You can find more articles and learn more about Sandra and the programs and products she offers at www.embraceyourdestiny.ca.
You can also find Sandra in the following places:
Facebook: https://www.facebook.com/EmbraceYourDestiny
Instagram: https://www.instagram.com/embraceurdestiny
Twitter: https://www.twitter.com/mbraceurdestiny