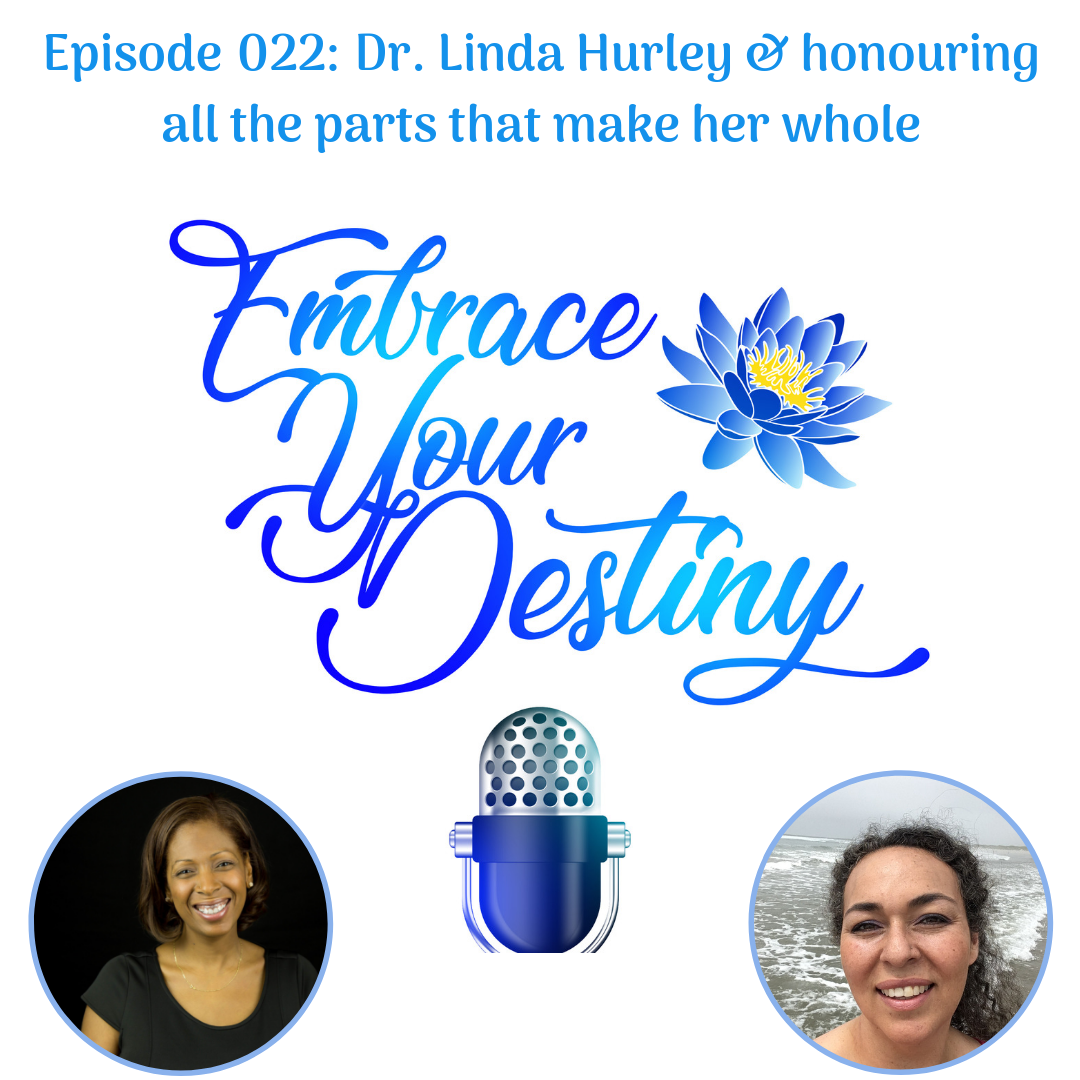 About Dr. Hurley:
Dr. Linda Hurley is a certified intuitive chakra energy healer, transformational coach, and founder of Magnetic Moment, LLC. She specializes in helping driven women make purposeful decisions based on the power they have inside.
Linda helps women release the feelings of guilt they encounter about all of the things going on in their lives. She uses her unique skills to draw upon science and spirit to transforms women from how they feel today to feeling incredible tomorrow so that they can show up every single day for themselves and the people they love.
She has trained extensively with Shila Moa in the healing modalities of the Barbara Brennan School of Healing, and over the course of her career earned a PhD in Geology. Linda lives in Oregon with her husband and three daughters.  
Facebook - https://www.facebook.com/magneticmoment.ixtli
Instagram - @magneticmoment.ixtli
Website - https://themagneticmoment.com/
00:04 - Introduction to the Embrace Your Destiny podcast
00:35 - Dr. Hurley's bio
01:35 - Dr. Hurley share's her story
03:38 - The pursuit of academic career while having a family
04:26 - Colleague refuses to continue to support Linda in her academic career pursuits
06:21 - Perception of wasting education by choosing to work part-time and raise her kids
07:05 - We need to change the way we view motherhood
08:36 - Segmenting the different parts of who we are doesn't serve us
10:00 - All the answers we're looking for are within us
10:55 - The importance of learning about the giant spectrum of emotions that exist and getting comfortable talking about them
14:50 - Dr. Hurley's biggest lesson
16:38 - No one gets to decide what's right for you but you!
18:52 - Look for permission within, not from others
22:45 - Dr. Hurley offers advice
28:49 - Trust your inner guidance and the process
31:24 - Dr. Hurley's final thoughts
About your host: 
Sandra Dawes is a recovering control freak and excuse maker who works with clients struggling with similar issues. She holds an Honors BA, an MBA and a certificate in Dispute Resolution. After the passing of her father and circumstances that followed, she suffered from bouts of depression and sought the help of psychotherapists. Unwilling to seek pharmaceutical assistance to deal with her chronic unhappiness, she was lead on a journey of self-awareness and forgiveness that changed her life in deep and meaningful ways.
Sandra enjoys spending time with friends and family and her partner Satnam. She published her first book Embrace Your Destiny: 12 Steps to Living the Life You Deserve in 2013.
Sandra was added to the Wall of Role Models by the Diversity Advancement Network in July 2016.
You can find more articles and learn more about Sandra and the programs and products she offers at www.embraceyourdestiny.ca.
You can also find Sandra in the following places:
Facebook: https://www.facebook.com/EmbraceYourDestiny
Instagram: https://www.instagram.com/embraceurdestiny
Twitter: https://www.twitter.com/mbraceurdestiny